'JERSEY GIRL' DVD DETAILS - Release date - September 7, 2004
The 'Jersey Girl' DVD will be in stores on September 7th, 2004
Miramax Home Entertainment has just announced 'Jersey Girl' which is the latest film from director Kevin Smith. The film stars Ben Affleck and Liv Tyler, and will be available to own in shops on September 7th, 2004. Retail will be set at around $29.99. The disc will include an English Dolby Digital 5.1 track, a French Language track, an audio commentary with director Kevin Smith and star Ben Affleck, a behind the scenes making of special and more. The artwork has yet to be confirmed - concept shots are posted below.
UPDATE:
There are TWO commentary tracks: one track is me, Mosier, and Jason Mewes (playing the role of the average audience member), and the other track is just me and Ben.
It also comes with a pair of "Behind-the-scenes" shorts, as well as five "Roadside Attractions."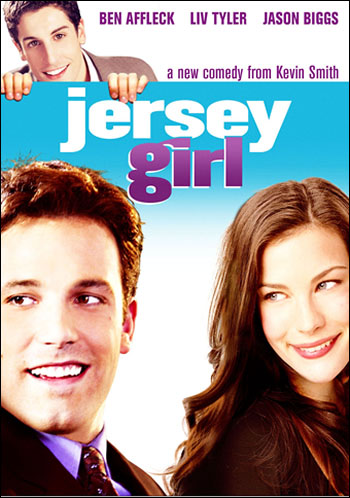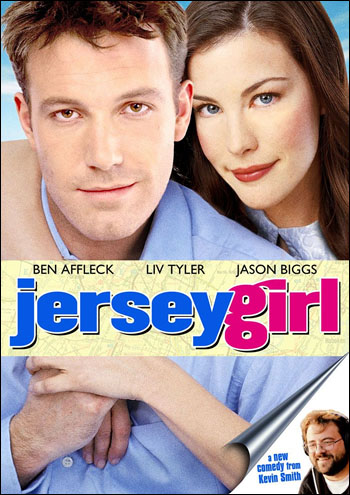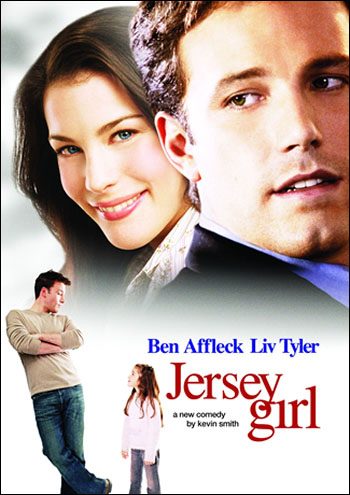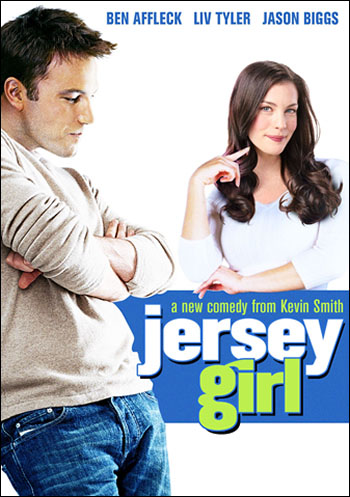 A Note to hard core DVD consumers: A Special Edition 'Jersey Girl' DVD will be out later containing a longer cut of the film. We tell you this to let you know that you will have a choice.