---
---
Cyrus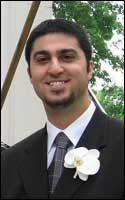 Name: Cyrus
Age: 23
Location: London, England
Occupation: Student & bum
Bio: Born in Iran, grew up in Norway, living in the UK.

Favorites

Books: Harry Potter series, The Hobbit, American Psycho.
Hobbies: Reading, watching movies, listening to music.
Music: Iron Maiden, Bruce Dickinson, Black Sabbath, Misfits, Danzig, UFO, Led Zeppelin.
Quote: "Deo volente, liberate me ex infernis."
TV Show: The Simpsons, The X-Files, Seinfeld.
VA Flick: Clerks.