Yes I do... here is the one that got him let go
---
[ Follow Ups ] [ Post Followup ] [ The View Askew WWWBoard ] [ FAQ ]
---
Posted by Runshouse21 at nytgate1.nytimes.com on May 05, 2004 at 11:37:52:
In Reply to: You work for the Times? posted by AsianPersuasion on May 05, 2004 at 11:34:40: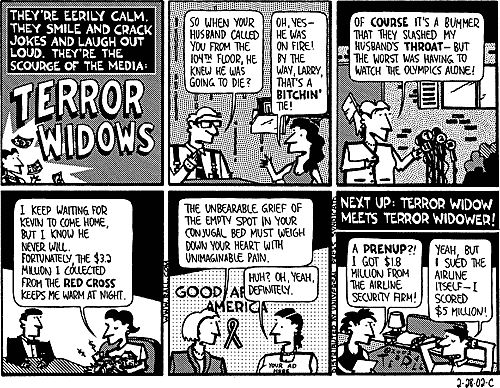 : My gut reaction was to mention Purple Rain, but I'll hold that one off.
: Any way, I've never much cared for him but this one hits closer to home for me. I'm not easy to offend, but that really pissed me off.
---
---