"Chasing Dogma" trade reprinted in color?
---
[ Follow Ups ] [ Post Followup ] [ The View Askew WWWBoard ] [ FAQ ]
---
Posted by Southern_J at ip85.charlotte17.nc.pub-ip.psi.net on March 28, 2001 at 17:43:44: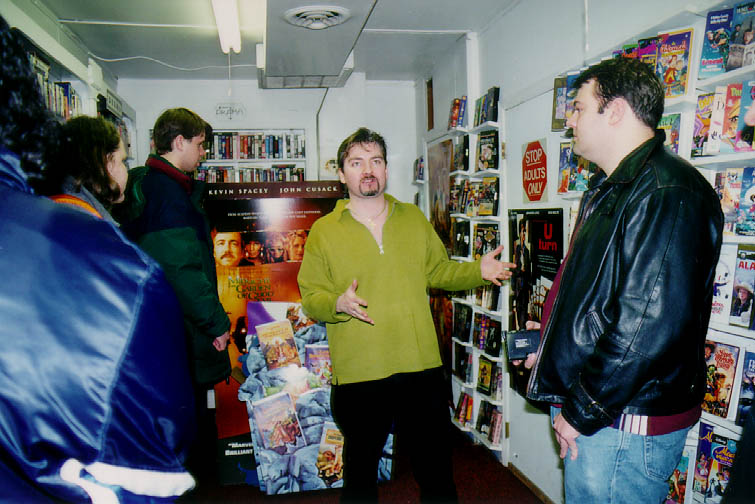 I was at my local comics store today when I saw a bagged copy of the new Diamond Comics Previews showcasing a new "Chasing Dogma" trade reprinted in softcover and in color.
I asked the clerk if he knew how it would be different than the hardcover I shelled out for last year, and he said he thought it would be exactly the same except for not being signed by Kev, Jay and the artist and that it would not be numbered like the copy I own.
I've never been one to criticize Kev and company, but I can't help but feeling a bit ripped off here. I bought the single comics when they came out and even got the issues signed by Bob at the Stash Bash. Now it seems they're reissuing the limited version of the color trade I own and I bet you can get it signed if you buy it through the Stash.
I realize I don't have the full details about the release, maybe it has some new material which ties directly into "Jay and Silent Bob Strike Back," but damn yo! What was once a pretty cool collectible now seems like a marketing ploy which I fell for like the fanboy I am.
Anyway, does anyone have details about this? And how do you feel about it?
Sorry to sound like a whiner, but I think this needs to be addressed.
Southern J


---
---