Question for MALCOLM...
---
[ Follow Ups ] [ Post Followup ] [ The View Askew WWWBoard ] [ FAQ ]
---
Posted by Big Crazy at 15.detroit-11-12rs.mi.dial-access.att.net on April 26, 2000 at 05:23:00: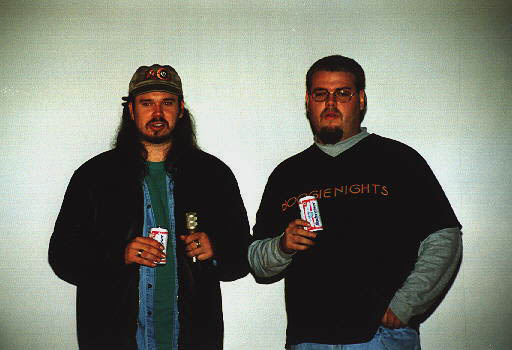 1)In the picture above, which one is you, and which one is Matt Gissing?
2)Are you working on a follow-up for TAIL LIGHTS FADE? I really loved that movie, and I was just wondering when I'd be able to see your next flick.
Thanks,
Eric

---
---